Personal Details to feature on your CV
Personal Details may seem quite simple on a CV. Alas, it is not so easy. Too many beside the point details can dampen your job prospects. This is before the employer has even read your CV. Personal details form a vital element on a CV.
Imagine you are a recruiter with a 1000 CV's on your desk. What is the easiest way to start trimming the pile? Eliminate CV with missing personal information on their CV or who cannot be contacted easily. An aspect which seems so benign, yet so important to make a good first impression.
This guide will explain in clear detail how to present personal information on your CV. This includes details to put in and to leave out for maximum impact on first viewing.
In a rush to build your CV? Don't have time to go through the entire blog and need a great CV in 5 minutes? Give our CV Creator a go. With more than 20 professional customisable CV to choose from, you will be spoilt for choice.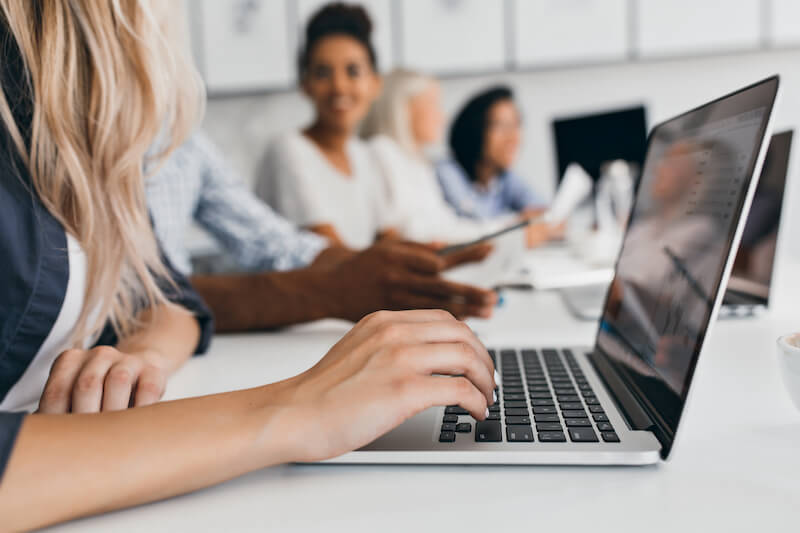 CV Personal Details: Where to Start
If you have been reading our weekly blog entries, you will see that some elements are necessary for a winning CV. A personal statement, work experience, education and hobbies all form part of a CV. All of these factors are great. However, if you don't have personal details to match, all your efforts will have been in vain. The recruiter must not have to guess your details in order to get in touch with you.
Suddenly, you are looking at your CV and wondering which personal details are all wrong. Don't worry, we will guide through all the necessary steps.
Before we list all the important elements to include, keep in mind your personal details should always be present at the top of your CV. This universal template can be found on a French CV, American CV and United Kingdom CV alike.
Your Name
Your name on your CV should be very clear and written with a simple font. The type of font used should be eye-catching, yet conservative. Make it clearer by making sure it is written 8-10 sizes above the rest of your personal details. It is otherwise known as font pairing, a great technique to mesmerise the reader.
If you are feeling ambitious or unorthodox, use an unconventional font. Be careful, if the employer can't read your name, he will not bother with the rest. More characteristic fonts should only be used for roles where personality is an essential job requirement.
Pro Tips :
If you have middle names or a really long name, only state your first and last name. An employer has no interest in knowing all your middle names. It doesn't add any particular value to your CV. A recruiter cannot waste time trying to understand what name to use when contacting you for a face to face interview.
A CV does not require you to state your current marital status. Unless specifically requested, do not state whether you are single or in a relationship. Likewise, do not state "CV" or "Curriculum Vitae" at the top of your document. A recruiter is fully aware of what he is reading. Reminding him will only decrease your chances of success.
Your Address
In the digitalised world, stating your address in your personal details is obsolete. Prior to the internet revolution, the personal address was a requirement to send a notice to arrange an interview. In 2021, a simple professional email address is sufficient.
A hotly debated topic, the personal address can be an asset just as much as a liability. Avoiding the possibility all together is something we highly recommend. However, if you decide to take the risk, here are the factors to keep in mind.
Citing your personal address can be an asset if it is strategically placed. If you are located close to your workplace, an employer will know you are less likely to be late. You may also be tasked to go to other locations. A good home location will facilitate that problem, avoiding delays.
If you want a role in the City of London and live on the outskirts, in Zone 4 or 5, it is less likely to be an attribute. A job recruiter will be aware of the time you need to travel to work. A late employee is never good for business and can be costly. Especially if meetings are early in the morning. Personal details on a CV need to be customised to the job role.
Pro Tip: If you are writing a one page CV, this is the first element that needs to go. Free up space on your CV.
Your Phone Number
Probably the most important of the personal details CV. A valid and professional phone number is indispensable. Make sure , if applying to international job roles, that your phone number includes international dialling codes. This is a mistake made by numerous candidates. Remember to make sure that if you don't pick up, your voicemail must be professional. Your CV is not limited to one A4 document.
Your Email Address
Just behind the phone number in importance, your email address should always feature. If an employer is unable to join by phone, expect an email shortly after. Once more, make sure your email address is professional. The provider should also be commonly known, to add credibility and confidence. We recommend using Gmail or Hotmail.
LinkedIn for your Personal Details CV
What was once a wide variety of options to reach out to employers through newspapers, websites has now been concentrated. A Linkedin Profile has become an essential for the digitalised economy. Not having a profile is like not giving a valid phone number.
LinkedIn provides confidence for employers. It also increases your potential opportunities. Include a QR Code on your CV, giving direct access to your LinkedIN profile. Lastly, if you have other social media handles which can be beneficial, do not hesitate to include them.
What not to include on your CV
It is very easy to get caught up with elements to include on your CV. Sometimes, it's easier to start with what not to include. As Antoine de Saint-Exupéry once said, perfection is achieved when there is nothing left to remove.
The following personal details should not be present on a CV.
Photograph
Driving License
Date of Birth
In the United Kingdom, putting a picture on your CV is frowned upon. Since the introduction of anti-discrimation laws in 2010, called the Equality Act, no personal picture should feature on a CV. Nonetheless, for the rest of the world, a picture is commonly accepted. Considering employers spend on average 7 seconds looking at a CV, a picture is not the main focus.
Unless specifically requested by an employer, a picture should not feature. It should be left to your LinkedIn profile to showcase your good looks. I'm sure you will concur that you would rather a recruiter focuses on your skills and experiences.
The other factors mentioned on the list above are also obsolete in 2021, Including them on your CV increases your chances of failure.
Key Points for CV Personal Details
The only personal details that need to feature are those that will boost your chances. If you are in hesitation, don't bother putting it on your CV.
Make sure your full name is clearly visible. Upsize the font in comparison to the rest of your CV and use a conventional font.
Use a working phone number and remember to include international dialling codes.
Use a professional email address, not one you created when you were a kid. It should also be from a reliable source such as Google or Yahoo!
Including a picture, your driving licence or marital status are to be cautioned. Only include them if the recruiter has specifically requested them.
There we have it. You now have all the tools to go ahead and complete your job winning CV.