Want to find work in the United Kingdom? Then you need a CV template fit for a King.. or a Queen for that matter!
To write a successful CV for the UK market, a great UK CV Template format is required. Every country has its own style and needs. To get to the top of the pile in the UK, some changes are necessary.
Just as a head start, UK employers do not like to see a picture on a CV. European employers do not mind. Don't worry, we will delve much deeper in this article on the best tips for a UK resume.
Therefore, to get the attention of the hiring manager, you need the correct CV template for you.
This guide will show you how:
Who should use a UK CV template.
How to structure a UK CV template.
Format, Layout and Examples for your Template.
Key Points to Takeaway
In a rush to build your CV? Don't have time to go through the entire blog and need a great CV in 5 minutes? Give our CV Creator a go. With more than 20 tailored CV's to choose from, you will be spoilt for choice.
So if you are short of time, you can create your CV here.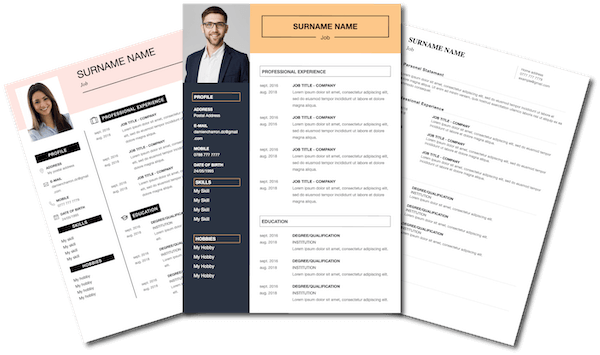 UK CV Template
Who Should Use a UK CV Format?
A United Kingdom CV is for applicants who want to work in the United Kingdom. As it is for a country, it can be applied to any industry you want to work in.
Usually, a CV is chosen according to the CV format. The one which suits your credentials best. However, applying for work in another country means you need to adapt. The CV must be tailored for the role but also the country. A job advert in the UK will not contain the same keywords as other countries.  A recruiter should instantly recognise the UK style layout. If not, your CV may end in the bin before being read.
Pro Tip: No matter which type of CV you choose, do not add a picture. The United Kingdom has very strict rules for pictures on a CV. In 2010, the Equality Act restricted the use of pictures on a CV. It can be highly discriminatory. If your document includes a picture, it will not be read. The ATS software used by UK recruiters automatically deletes these applications.
UK CV Writing Tips
A UK CV template must use UK-style english. A big mistake commonly found on CV's is to use americanised english. Do not make this error. A great way to avoid this is to run your text through Microsoft Word. Ensure the spelling is following United Kingdom grammar and spelling.
In addition, several words used in the job advert will not be the same as other countries. Many countries can use slightly different words to describe the same skill. For example, the United Kingdom uses soft skills. In an American CV, interpersonal skills will be mentioned.
Therefore, before you start writing, use the right vocabulary for the reader to understand. This applies to every industry. Many skills are transferable between industries. An employer who does not understand what you are trying to say will not seek you for an interview.
United Kingdom CV Structure
Personal Statement
Define a UK CV. Most likely the personal statement will come to mind first. As the most crucial section of this CV, it needs special attention.
Create an impact from the moment the reader starts to read your CV. The personal statement is the perfect tool.  It is a brief but vital paragraph to outline your credentials. Provide a clear view of your past achievements, your current goals and vision. Demonstrate the type of skills you have which can be useful for a firm. Remember, the key is to meet the demands of the firm, not impose yours.
Key Skills
Below the personal statement, add a key skills section. If you are a recent graduate, this does not apply to you. Instead, click here for a full guide. Add relevant skills and knowledge based on the job advert. Research the firm you are applying for thoroughly before writing.
Work Experience
The main section of your CV, work experience. Give a clear description of the role you had for every position. Do not forget to add your job title and the company you worked for. List your daily tasks and achievements with bullet points.
This will attract the attention of the reader. These skills must match the criteria set out in the job description. In addition, it will add great structure to your CV.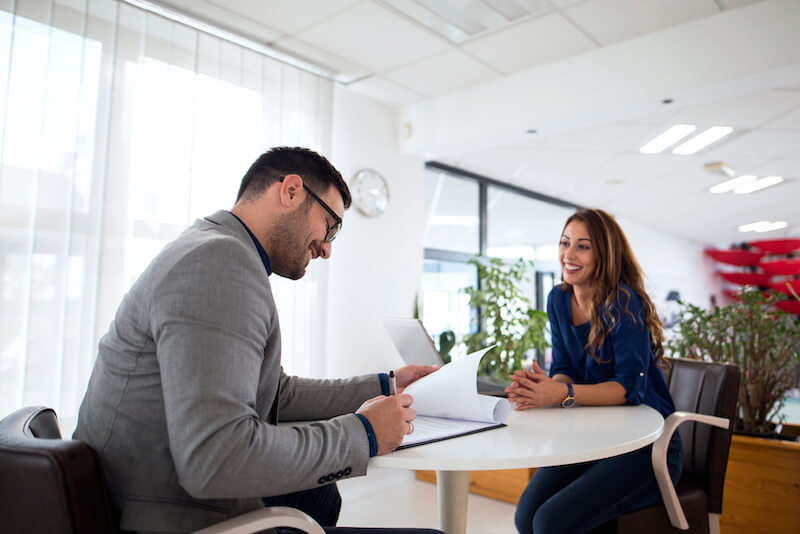 Layout, Format And Example
UK CV Layout and Format
A few key points for your CV layout. The layout CV of a CV can be just as impactful as its contents. Every part of your CV must receive the same attention. As James Clear states, continuous improvement of small details will compound into big results.
Make your UK CV be a stand out by following these guidelines:
Remain up to date with UK employment laws.
Apply this CV template if you want to work in the United Kingdom for the first time.
Use it for any industry you wish to work in. Remember, industry keywords are essential for a winning CV.
Follow the CV Structure outlined. UK recruiters will not read a CV without a personal profile.
This CV template can apply to many candidates. Every applicant is different. Tailor your CV to the job description and the keywords employed.
UK CV Example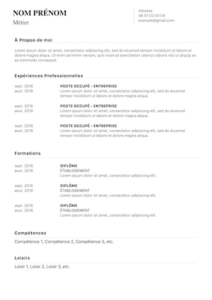 A UK CV can be defined by its simplicity and conciseness. In the UK, employers are not interested in the colour of your CV. Focus on the content and the visual attractiveness of the CV.
This example is defined by its clear structure. Horizontal lines provide space between each section. The reader will not feel as if it is a chore to read your CV. A minimal CV header is placed at the top. The font used is limited to Arial or Times New Roman. Recruiters do not want fancy fonts. Underneath the CV Header are 4 sections. Personal statement, Work Experience, Education and Hobbies.
Download in PDF or Word Format
It's a Time Saver
You often hear candidates complain a recruiter never received their application. It may have ended up in the junk section of their email. Why? Because the format used to send the document is seen as malicious. Avoid this costly mistake.
In 2021, we live in a tech-orientated world. You cannot spend hours to format a CV. By using CV Creator, you save a lot of precious time. All of our CV templates are easy to access. Simply pick the template for you. Add all the required details using our state of the art real-time builder. It will guide you all the way. Once you have completed all the sections from work experience to hard skills, it's time to download it.
Finally, pick the right format for you. CV Creator offers both Word and PDF formats. Picking the right format can prove essential for the recruitment process. Read the job description before choosing. A hiring manager will often give details on the format required. If not, download both WORD and PDF CV formats.
Key Takeaways for your UK CV Template
Now that you have all the tools to make a great UK CV, here is what you need to remember:
Start with the right template. Use a UK template if you are applying for your first job in the country. It will give you a great framework to work with.
Research local keywords. Every country uses different words to express the same feeling or emotion. Accustom yourself to the local vocabulary used. It must feature in your CV.
Keep it simple. The structure of your CV should be kept as simple as possible. Highlight as much as you can your core skills and competences.
Include a personal statement. As the most important section of this CV, do not forget to add it to your CV. If you are unsure, ask an English friend to proofread it before sending.  
Download your CV template in Word or PDF format. Due to its ease of use, you can't go wrong with this format.
Still have questions unanswered on how to create a winning UK CV Template?
Not sure how to impress the recruiters with your skills? Then please get in touch here. We would love to help you reach your dream career.