Applicants often ask what is a soft skill. Recruiters often complain candidates don't show enough soft skills. So let's make everyone happy. Here is a complete list of soft skills to make every employer smile.
Quite often, the margin between failure and success is a fine line. If you are writing a CV, you will have searched online for more CV tips. Chances are, you will see large sections dedicated to your skills. In particular, the importance of soft skills and hard skills in your CV.
The issue is most candidates do not know what soft or hard skills are. So how to apply them in your CV? To increase the quality of your CV, we have put together a thorough list of soft skills to include.
This guide will show you:
What soft skills and hard skills are.
Best Soft Skills List and Examples for a CV.
Implement soft skills on your CV.
In a rush to build your CV? Don't have time to go through the entire blog and need a great CV in 5 minutes? Give our CV Creator a go. With more than 20 tailored CV's to choose from, you will be spoilt for choice.
So if you are short of time, you can create your CV here.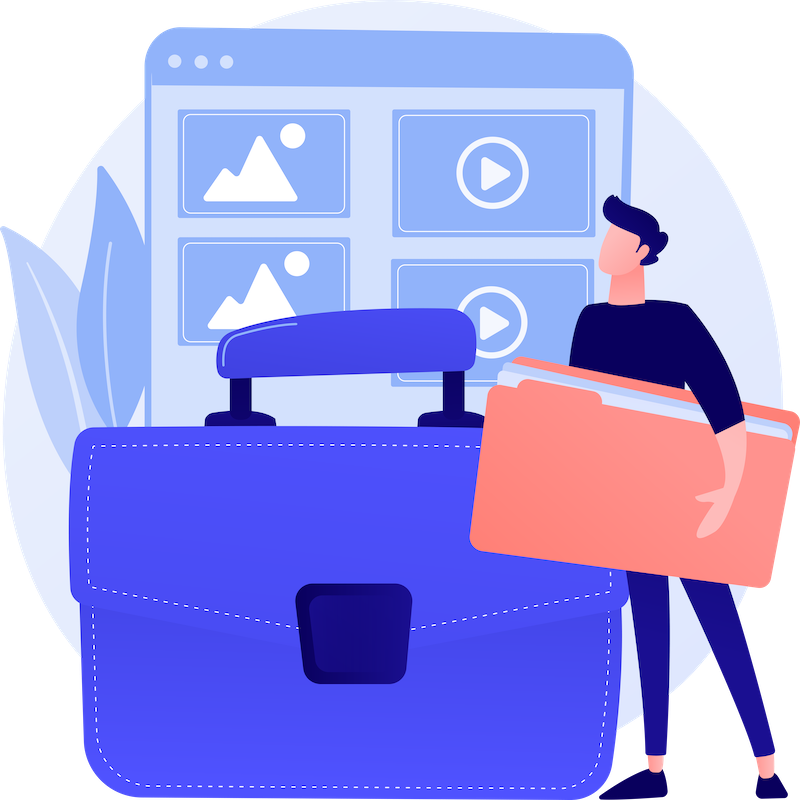 Soft Skills and Hard Skills
Soft skills are defined by the way you speak with others. These skills, unlike hard skills, are not taught in a linear manner. Soft skills develop as a result of a combination of human traits. It includes personal character traits, emotional intelligence, communication and people management. Interaction with others  helps develop and define these skills. Unlike hard skills, they are difficult to evaluate. Soft skills are abstract in nature.
What's more, everyone you meet will tell you how hard it is to define soft skills. Nonetheless, they are essential for all workplaces. Ensure you make full use of soft skills in your CV. They are needed on a daily basis. Without them, corporate success is not achievable.
The ability to communicate effectively has been an invaluable tool for every firm working towards meeting ambitious goals. These skills are universal in their application when interacting with other people. Whether you are solving complex project challenges or dealing with a client, correct communication remains paramount. According to a report by the WEF (World Economic Forum), soft skills will be essential for 3 of the 5 most critical skills in 2025. As we enter a new industrial revolution, hard and technical skills will take second place.
As much as hard skills remain a great lever for every candidate, soft skills can be the deciding factor. All graduates possess the same set of hard skills. Hard skills are easy to learn. They only require time and dedication. For example, to learn Python, a new language or create a website are the result of hard skills processes. They can be defined and measured. Following a study by ICIMS, they found 94% of recruiters will pick the candidate with stronger soft skills.
To frame it another way, the difference between humans and computers is the emotional component. They are the very essence of soft skills. A computer does not need to have emotional intelligence to perform. A human does. Deloitte predicts that by 2030, two thirds of all jobs will require soft skills proficiency.
As you will see, soft skills are not always most pertinent in the skills section of your CV. Instead, develop and demonstrate your soft skills in the work experience section. Show with specific examples how you have become a leader, managed a team or communicated effectively.
Here is a recap of the key traits of soft and hard skills:
Soft Skills:
Transferable to any industry or activity
Develop as part of your character, not taught in classroom
Part of your Emotional Intelligence
Hard Skills:
Task Specific
Can be taught through repeated training
Only requires time and motivation
Now that we have a clear grasp of what a soft skill is, it's time to look at soft skill examples.
Soft Skill Examples
Soft skills are in high demand and in short supply. According to a study conducted in 2017 in America, the amount of jobs needing soft skill grew by 12%. This trend is likely to continue as the world becomes more automated.
Recruiters in every industry want applicants with strong soft skills. Whilst there is no rulebook for these skills, you can definitely continue to develop them outside work.
A LinkedIn research study found these are the 10 most sought after soft skills by employers. Make sure they feature in your CV.
Here are the 10 most sought after soft skills by employers: 
Communication
Leadership
Teamwork
Punctuality (Time Management)
Critical Thinking
Emotional Intelligence
Creativity
Interpersonal Communication
Adaptability
Attention to detail
As you can see, soft skills are varied and can be applied to any career. Since soft skills are less defined, there is a lot of overlap between these skills. Here is a breakdown of these skills.
Communication
Communication skills are essential for a candidate to succeed. Without good communication, it is very hard to perform in any capacity. They allow you to express yourself succinctly but also respond to demands and brainstorming. This can take place in both written and oral format.
Communication is the pillar of all good salespeople. However, it is also effective in many industries for project management and teamwork.
Here's a list of communication skills examples.
Verbal communication
Written communication
Listening
Body Language
Negotiation and persuasion
Good Presentation
Leadership
Leadership skills are your capacity to lead others, train new recruits and steer a team in the right direction. Strong leadership skills are required for applicants who wish to go up the career ladder. Employers are always looking for candidates who are reliable and can run a team when they are away. They can also help build companies. Nonetheless, leadership is not limited to leading others. Any occasion where initiative is required demands leadership.
Here's a list of leadership skills examples.
Integrity
Leading by example
Decisiveness
Listening
Trust
Mentorship
Delegation
Team Management
Teamwork
To be part of a company is to be part of a team. You often hear company executives refer to employees as family members. Employers want candidates who can work effectively in a team. If you are a rebel, do not work in a big corporation. Teamwork skills will help you accomplish tasks with others in an effective and speedy manner.
Here's a list of teamwork skills examples.
Active listening
Coordination
Exchanging viewpoints
Mediation
Conflict management
Support
Respect
Responsibility
Communication
Respect
Punctuality
Punctuality and time management skills are your ability to carry out tasks fully and meet deadlines. To be productive and efficient in work are two well sought after commodities in the recruitment world. Particularly if you are going to lead a team, you need to lead by example. Thi soft skill can then be transferred to other employees due to great work ethic.
Here's a list of punctuality skills:
Prioritising
Setting targets
Meeting deadlines
Effective time management
Awareness
Critical Thinking
Critical thinking and problem solving skills are your capacity to analyse situations correctly and find suitable solutions. Problem solving skills are required in every industry. No matter the role, problem-solving is a recurring task. What's more, the World Economic Forum has highlighted this skill as the most important for 2030. Therefore, candidates who can tackle issues head on and find creative solutions will always be valued in enterprise. There is no shortage of demand and in fact, will most likely increase as the world heads to an artificial intelligence and machine learning economy.
Here's a list of critical thinking skills:
Data analysis
Creative thinking
Organisation
Thought process
Analytical
Persistence
Brainstorming
Open mindedness
Curiosity
Lack of ego
Emotional Intelligence
Emotional intelligence skills are primordial for the workplace. It is the ability to recognise emotion in others and yourself and handle them properly. If done properly, difficult situations can be managed easily. The key is to react in the right manner to any type of emotional state someone may feel.
To demonstrate these skills, include this on your CV:
Empathy
Self-awareness
People skills
Emotional intelligence seeps itself into many other sections. To communicate and lead effectively all require EQ. As Daniel Goleman stated in his book, EQ plays a bigger role than IQ when it comes to a successful career.
Creativity
Creativity skill is a soft skill which can be applied in many industries. From solving complex issues to designing creative logos and designs for websites, the possibilities are endless. As the world demands more content, creativity is key to remain relevant.
A list of creativity skill every CV should have:
Imagination
Inspiration
Open mindedness
Curiosity
Innovation
Practical experiments
The list can be endless for this skill. Make sure to find the right keywords for the industry you want to work in. Creativity is necessary for innovation to take place. This will drive the value of any company.
Interpersonal Communication
Interpersonal skills are the ability to communicate easily with others. To maintain a relationship in a professional environment. But also, leave people with a good first impression of your personality and attributes.
Just like creativity, interpersonal skills should feature everywhere on your CV. Every industry will require you to communicate with others at some point. In a corporate world, you interact daily with co-workers and management. Interpersonal skills come in very handy for customer service focused jobs such as retail shops, showrooms or dining.
Here is a list of important interpersonal skills for your CV:
Listening
Patience
Openness
Good public speaking
Make people at ease
Sensitivity
Tolerance
Smiling
Diplomacy
Adaptability
To be versatile is often required when working in a company. A situation can evolve quickly and demand you adapt to a new challenge. To be adaptable is a skill which recruiters rate highly. It shows you are willing to do what it takes to get a task completed.
Here is a list of adaptability skills to feature on your CV:
Good stress management
Manage client expectations
Flexibility
Willingness to learn and make mistakes
Reflection
Attention to Detail
Attention to details refers to the capacity to make sure all small elements are carried out properly. Just like the bigger components. It is very easy to focus only on the big picture. Nonetheless, the big picture is often built of many small components. Making sure every single one is completed with the same level of application is a key skill for any CV. Many careers require strong attention to detail. This skill can be the difference between big profits and losses for these companies.
Some conciseness skills to include on your CV:
Observation
Organisation
Analysis
Proof Checking
Audit
Questioning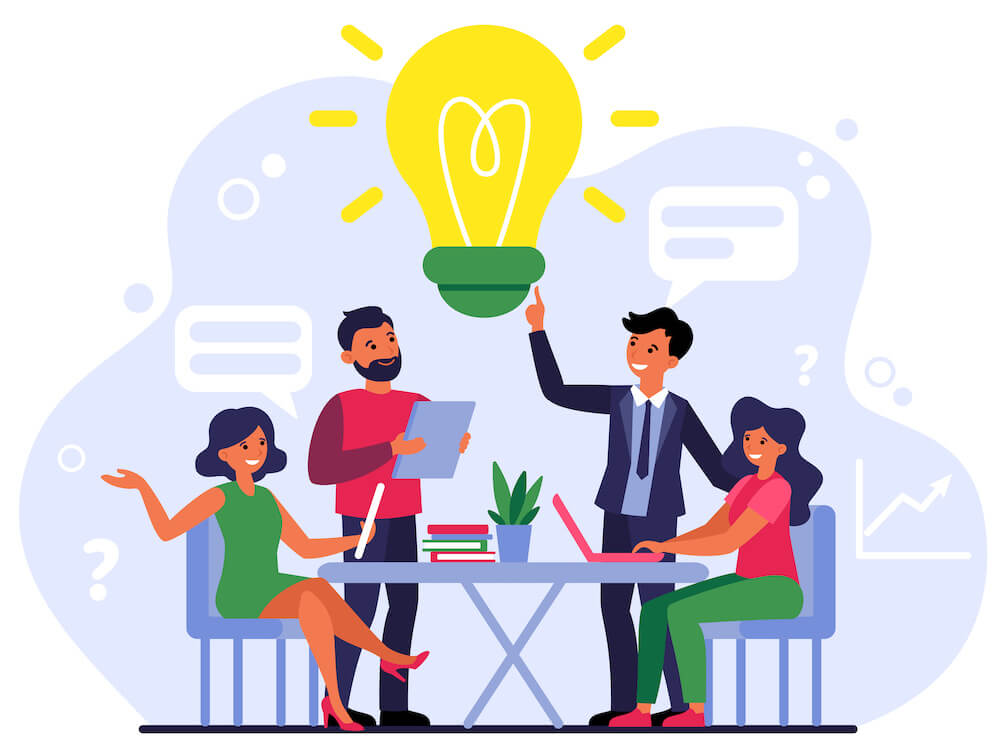 Apply Soft Skills List to your CV
Choose the Right Skills
Okay, now that we have listed the most important soft skills for a CV, you're thinking the hardest bit is over? Not quite. Putting together a random selection from the list in your CV will not impress a recruiter. Without meaning, all these skills are worthless. Writing a CV means to tailor it for a specific job advert.
The first step is to find a job advert you like. This will be the source for all the skills you will need to choose from the list. A job description is a compilation of the skills a recruiter wants from a future employee.
Your task is to find each one of these skills. Underline and analyse each one before you start to write your CV. Skills can appear throughout a job advert, so make sure not to cut corners.
Here is an example of a job description with all the key soft skills underlined:
Accomplished interpersonal skills, ability to work efficiently in a team in an international and matrix environment
Autonomous, initiative, entrepreneurial and result driven culture
Strong analytical and synthesis capacity
Verbal and written communications and presentation skills
Creative thinking, capability to develop innovative solutions
Fluent in English
(Source: Google Jobs)
This job advert example is for an Asset Management Analyst. All highlighted words are key soft skills the recruiter expects to see in your CV. These are the skills that your CV must focus on. There are 9 soft skills outlined. Each one must be provided in your CV.
However, simply adding these skills is not enough. They must be added in the right context. Do not put all these skills in a core skills section only. The task is not to simply find the skills in the job advert. They are the framework for you to model your personality to these needs.
Here is an effective way to add these skills to your resume:
Take a notebook. Write down, in bullet points, all the skills you have found in the job advert.
Across this list, write your own set of skills. These can be developed through many channels. Through your time in university, the workplace or hobbies.
See which skills are present on both lists. Keep in mind many skills are similar in nature.
Merge all the skills which are present on both lists. Choose the top 10 skills from this list. These are the ones which will feature on your CV.
Pro Tip: Remember, making a list of your skills does not prove your skills. Demonstrate for each skill how it was developed. A recruiter will only believe you if you give clear examples. The more they relate to the job you want, the better.
CV Sections to Put your Skills
There are many places these skills can appear throughout your CV. For example, your CV personal profile is a great place to introduce them.
Here is an example:
Analytical Portfolio Manager with more than 10 years of experience. Management of numerous asset class instruments and total AUM of £500 Million in 2021. Seeking to offer more instruments for clients and provide greater returns.
This small intro may not be long but it contains many key skills. Stay focused on the keywords, not the quantity of words.
Another great section to add skills are your hobbies. As the last section of a normal CV, you may think it is not so important. This is not the case.
There are many hobbies which show your soft skills at work. To be part of a sports team demands many soft skills. You must communicate and understand other people's emotions. Very often to win in sports, you need to create a strategy. To apply it in a match will require leadership and initiative.
If you are still unsure where you can place your skills, try your CV cover letter. The personal profile is the shortened version of a cover letter. Mention all the necessary soft skills with relevant examples in your cover letter.
Key Takeaway for your CV Soft Skills
A ICIMS study found that 94% of recruiters favor soft skills over experience for applicants seeking to grow within a firm. This highlights the importance of soft skills for anyone with career ambitions. As much as hard skills will give you a shot to grow, lack of soft skills can really hamper your growth.
Now that you have all the tools to include the right soft skills for your CV, here is what you need to keep in mind:
Soft skills intertwine. They combine people, communication, emotional and social skills. Do not think of them as singular skills.
Follow a clear framework. To make a great soft skills CV is straightforward if you follow the rules. Apply the framework in the right order to get the best results.
Develop your soft skills through all activities. Soft skills take time to develop. The best way to start is through practical experiences. The more enhanced they are, the greater the opportunities will arise for you.
Add a cover letter. If you feel your CV does not provide enough depth for your soft skills, add a cover letter. Make sure to show many tangible examples. Recruiters will always favour this type of CV. 
Still have questions unanswered on how to add soft skills to your CV?
Not sure how to create the best soft skills CV? Then please get in touch here. We would love to help you reach your dream career.