CV Template Professional
To build a successful career, you need a Professional CV template. Sometimes you just need to stick with a proven formula. This is the case. If you want to work in a leading blue-chip company, you are in the right place. Let's see what it's all about.
Want to see more CV templates?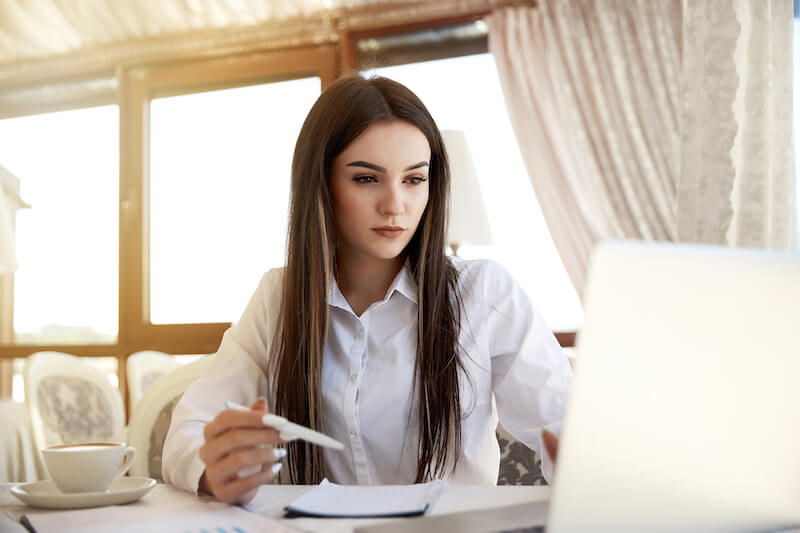 To have the right template for a job application is key. You are already likely to have a shoo-in without having even written a word!
Therefore, to get the attention of the employer, you need the correct CV template for you.
This guide will show you how:
Who should use a Professional CV template.
How to layout a Professional CV.
Format, Layout and Examples for your Template.
Key Points to Takeaway
In a rush to build your CV? Don't have time to go through the entire blog and need a great CV in 5 minutes? Give our CV Creator a go. With more than 20 tailored CV's to choose from, you will be spoilt for choice.
So if you are short of time, you can create your CV here.
Professional CV Template
Who is it for?
A professional CV is for applicants seeking a traditional corporate career. These candidates require a clear and concise CV.
Quite often, the job you are seeking will determine which CV you need. If you are looking to work in Marketing, you will need a modern CV. On the other hand, an individual looking to work in a bank will need a corporate style CV. Employers in these industries are not interested in fancy fonts or bold colours CV headers. A professional CV will outline all the corporate attributes of the candidate.
Pro Tip: No matter which type of CV you choose, the format must follow certain rules. The most used format is the Chronological CV, otherwise known as the reverse chronology CV. Write each section of your CV with your most recent experiences first. Experiences from 10 years ago will have very little value. Every word on your CV must respond to the needs of a firm.
Professional CV Writing Tips
A CV resume is a reflection of your past achievements and future aspirations. In the corporate world, employers expect high standards from applications. Use the right soft and hard skills throughout your application. These skills will appear as keywords throughout a job advert. Use these to your advantage.
Soft and hard skills must feature in every section of your CV. Most important, the work experience section. Add bullet points for every position you have occupied. Add a combination of hard and soft skills throughout.
A hard skill example:
I am able to type 1000 words per hour. This is a hard skill. It is defined and tangible. The recruiter will know what to expect from you.
A soft skill example:
Lead a team of 10 people through the restructuring phase. This is a soft skill. Leadership cannot be defined within a box. If the role you are seeking requires leadership, define clearly the number of people involved.
Professional CV Structure
Personal Statement
A crucial part of any CV, it is even more important in a professional CV. The personal statement outlines your intent and past achievements. A recruiter can make a decision by only reading this paragraph. Even though a personal profile is 5 sentences, it demands just as much time as other sections.
Make an impact on the recruiter as he starts to read your CV. A well written personal profile is the perfect tool. Give a clear view of past results, goals and ambitions. Showcase you have understood the skills needed for the job.
Core Competences
Every professional CV template must feature a core skills section. Corporate jobs are all about specific skills. Tailor the skills and knowledge based on the job advert. Research the firm you are applying for thoroughly before writing. Add up to 10 skills in this section. Make sure to develop each skill in other parts of your CV.
Work Experience
The main section of your CV, work experience.
Give a clear description of the role you had for every position. Do not forget to add your job title and the company you worked for. List your daily tasks and achievements with bullet points.
This will attract the attention of the reader. These skills must match the criteria set out in the job description. In addition, it will add great structure to your CV.
Layout, Format And Example
Professional CV Layout and Format
A few things to keep in mind for your CV layout. As mentioned prior, the layout plays just as much of a role as the content. Do not disregard any part of your CV. Make your Professional CV standout by reading these guidelines:
Stay aware of trends in your chosen industry.
Apply this CV template if you are seeking a job within a classic corporate framework.
Ensure your layout remains conventional. This is not the CV for bold changes.
Impress the hiring manager. Make your CV squeaky clean. Do not cut corners when it comes to the presentation.
This CV should be used by all candidates wishing to work in a CBD. It should be applied for jobs in an office environment. Just make sure you read the job advert and keywords before sending an application.
Professional CV Example
A Professional CV stands out for its conciseness and clarity. This example shows 3 distinct sections for your CV . Not to worry, you can choose from a wide variety of colours to highlight the headers of each section.
In a resume, it is advised to use conservative colours. Of course, if you want to stand out, add bold colours. This is a risky move which can pay off handsomely or fall flat.
The Professional CV design is simple yet effective. With 3 clear sections, it allows the reader to pick which section to read with ease. Often, a CV will lack clarity. This can happen due to lack of spacing, font used or misalignment.
With this document, you will avoid such problems. On the left hand side, a column is placed to input all personal details. The main body is characterised by your work experience and education. So make sure you have plenty of prior experience in these sections.
CV Format to Download
It's a Time Saver
In 2021, no one wants to spend hours formatting a CV. By making use of CV Creator, you save a lot of valuable time. Our CV templates are easy to use. Simply choose the right template for your needs. Then, input all your details in our real-time CV builder. It will guide you throughout. After completing all the sections of the CV and proofreading it, it's time to download.
Pro tip:Include a list of referees whom the recruiter can contact. It shows confidence in your abilities and backs up what you have written. An employer is always curious to see how a person worked in a prior job.Getting positive feedback from prior employers is a major positive. 
Finally, one step remains. It may be last on the list but it's certainly not the least important. The format to choose for your CV. Picking the right format can be an additional positive factor in the recruitment process. Read the job description before choosing. A hiring manager will often give details on the format required. If not, download both WORD and PDF CV formats.
Key Takeaways for your Professional CV Template
Now that you have all the tools for a winning Professional CV, here is what you need to remember:
Start with a template. To increase your chances of success, use a professional CV template.
Add referees to your CV. Show confidence by providing 3 referees on your CV. It shows credibility to the eyes of the recruiter, which will not go unnoticed!
Include pertinent information. The elements which need to feature on your CV must be relevant for the job role. Do not add your life story.
Download your CV template in Word or PDF format. Due to their ease of use, you can't go wrong with these formats.
Still have questions unanswered on how to build a Professional CV Template?
Not sure how to write your CV for maximum impact? Then please get in touch here. We would love to help you reach your dream career.