We often feel quite cautious when anyone tries to give advice, especially if we don't know them or have just met. So why should you trust CV Creator for CV Tips? We work alongside industry experts to provide you with the latest insight on industry trends and employer tips!
Why tips are always good to have
The time has come to start writing your CV and the prospect of making errors is daunting. You want to make sure from the first attempt that your CV model is on point. This is normal since you want to get that job you have been dreaming about, right?
However, if you get rejected a few times (which is perfectly normal) you will start to wonder! Whether your CV is up to scratch or if it is you. Very often you are simply not putting across your skills in a clear and coherent manner for recruiters to see them. Writing the best CV you can make of yourself always takes time. This applies whether you are an experienced professional or if you have just graduated from university.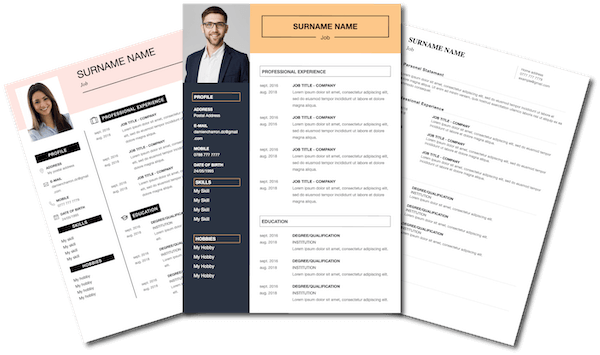 5 Key Tips for CV Success
Winning Mentality: When writing a CV, you constantly want to keep in mind you need to stand out from the rest of the crowd. How can you achieve this? By focusing on any personal achievements you have had to date. These can either be academic or professional, and utilise those achievements to showcase all the extra efforts you have made to be the best person for the job. You must believe in what you say and it will be transmitted to the recruiter himself.
Simplicity: Very often candidates who write CV's try and show too many aspects. Additionally, they simply try to hard to impress by overdoing the structure of the CV, the fonts and any aspect that can get the attention of the employer. Enthusiasm is always a positive, however, be careful not to overdo the application process by wanting to do too much. Keep it simple at all times in a clear and concise manner. This method has always proven to be an effective one. Simplicity may seem easy but it is a skill that takes time to master.
Attention to detail: When reading the job description or the industry you wish to work in, make sure all the details you have amassed are factually correct. This is to make sure you fully understand what is expected of a candidate applying in the chosen field. Bringing all crucial elements together before you start to write your CV is vital as it will avoid you making numerous costly mistakes that could set you back months if you are unprepared.
Current: An error many candidates make when sending a CV is using the same CV they will have used for numerous other applications, irrelevant of the job position, location or industry itself. This is a classic mistake to avoid when creating your CV. Every CV sent to a recruiter should be tailored to the job role you are seeking. Keeping your CV up to date will make it a lot easier when you do decide the time is right to find a new job. Unprofessionalism is a major reason many candidates are unsuccessful.
CV template: Using a CV Template will make the writing of your CV so much easier. Not only does it allow you to focus on the crucial aspects of your CV, which are its contents, such as the personal statement, academic achievements, work experiences and hobbies, you will not waste much time with making sure the presentation is up to scratch since the CV builder will take care of that for you!
Building a winning CV is not an easy task, as with many things aspects in life, it takes trial and error to get to the goal you have set yourself. With these 5 key tips, you are well on your way to becoming employed!