Create a CV online with CV Creator
Create your CV online with a specifically designed editor to simplify the Curriculum Vitae writing process. Simple, modern and original CV templates are available to guide throughout the layout.

Choose an example
Choose a CV template from our library to start creating your document.
Write your CV
Using our editor, write your CV by simply following our step-by-step guide.
Download your CV
After creating your CV and activating your account, you will have access to download your CV.
Our
CV templates
To make your CV online, start by selecting your CV template

Why use CV Creator?
At CV Creator, we know what it takes to make a great CV. If you are a Student, Graduate, Corporate or seeking a Career Change, we have the perfect CV for you. Pick one of our CV templates and make the first step to your dream job. It's time to "Create a CV"!
Build a CV

in 5 minutes

Gone are the days of handing a CV in personally. In the digitalised world, a CV is built online. With many tailor made CV templates to choose from, pick the best one for you. Our CV Builder will guide you all along the way. In 5 minutes, you will have a winning CV to conquer the world!
Simple
CV Creator provides an easy and seamless experience to build a CV in the space of minutes!
Creative
Our CV templates are tailored to your needs. We regularly update to meet current trends.
Personal
Every CV is unique. Every person has different needs. We provide for all of them. From Arts to Zoo Keeper, we have it covered!
CV Creator is obsessed with making sure our clients are happy. That's why we apply very high standards to our CV Templates. We speak to industry specialists all the time to understand the needs of recruiters. CVs are then tailored to match these demands and increase candidates' chances of success. Moreover, our CV maker is well equipped to build many different designs. Choice is a critical component for a candidate. No CV can be the same. This is because we are all at different stages of our careers.
Therefore, we ensure CV layouts and formats exist for every one. This allows you to write up your experiences and academic results in a heartbeat. Then, it's time to hit the job market with your wonderful CV's!
Is CV Creator free to use ?
Each person would like the best quality product for free. When graduating from college, the purse strings are tight. Yet, free tools are best avoided if they seem too good to be true.
Using a realtime CV builder will give access to many tools. You will be able to tailor your CV greatly. This is only possible thanks to feedback from candidates. What's more, we maintain dialogue with industry experts. This ensure upcoming trends are available at CV Creator.
At a cost of only £5.99, you will gain access to many services. With more than 20 custom CV templates to choose from, you can edit them as many times as you want. It can be the next day, week or even year.  As long as you have your login details, you CV is waiting for you.
By creating a subscription , you will get 24H support. Whether it is a font or template, issue we are here to help.
Price
£ 1,99 for 14 days
(After this 14-day period, your account will be extended and debited £ 14.99/month | Cancel at any time)
Create new CVs

(Unlimited)

Edit your CVs

(Unlimited)

Create cover letters

(Unlimited)

Lifetime account
Priority customer service

Secure payment

Quick download

Find a job

24h customer service
Customer
reviews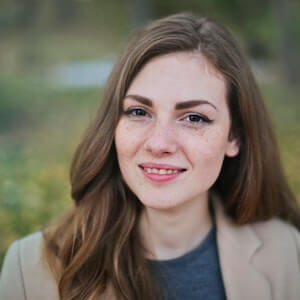 5Perfect
Without doubt, CV Creator played a key part for me to find a job. In the space of 15 minutes, I was able to create a great CV and send it out to employers. Alysha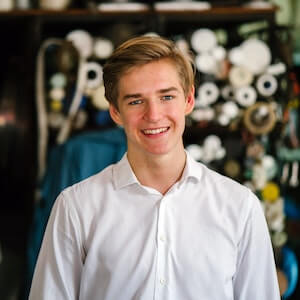 5Thank You
I was very impressed with the CV Creator platform. With the ability to customise my CV as many times for different roles, I was able to find a great job very quickly! Cesar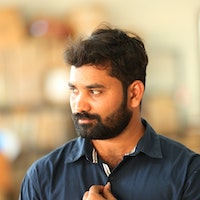 5Perfect service to create a cv
Using CV Creator to build my CV was an easy and straightforward process. I would recommend it to anybody. It made the daunting task of creating CV actually fun!Annas
What is the
purpose of a CV

?

Before writing your CV, you may ask yourself, what is a CV? Good question! A CV is the gateway to employment. Without it, the chances of success are very slim. There are many mistakes to avoid to rise to the top of the list. For example, it takes 1 spelling mistake to be knocked out. To create a CV is a process.

A CV, otherwise known as a Curriculum Vitae, is used as a medium of exchange. It is handed in by candidates who desire work. Applicants will build their personal CV based on previous academic and professional backgrounds. The aim is to build a CV that will attract the eye of employers in the field of your choice.

Also, a CV is a great way to get noticed. An employer may not need you right away. But, if they like your offer, they can call back at a later date.
How to create a CV
using CV Creator

?

By using a realtime CV Builder, creating a CV has never been easier. Our tested CV maker will churn out a winning CV for you.To do so, start with a blank CV template. Then, simply fill out the sections of your CV. At the end, you will be presented with a ready to send CV. It can be downloaded in PDF and Word.
1- Choose the right CV template
The first step to build your CV is to pick the right template for you. Every candidate is at a different stage of their career. We all need a different type of CV template.
CV Creator has a CV for everyone. There are CV templates for students and CV templates for professionals. Choosing the right template for you is the key to success.
2- Writing your CV
After choosing your CV template, add your information. An applicant must include keywords in his CV so as to stand out from the crowd. A candidate can find out which CV structure an employer wants. Look at the keywords in a job advert. Underline them. They are your framework. Your CV format and layout will be built around these CV keywords.
3- Download your CV in PDF Format
Download your CV once you have finished your CV template. As a candidate, make sure your CV is easy to download. Use both PDF and Word formats. The CV format is just as important. An employer must be able to open your CV, no matter the software. Small details can make a big difference. Keep in mind, employers use ATS software. It will filter out CV's which do not meet the set criteria.
4- Print and send your CV
The type of industry you want to join can be a factor for sending a CV.  A retail job may ask you to hand it in person. The manager will take notice of the effort made. Attention to detail is always rewarded. However, if you are applying for tech roles, make sure to send it via email.
Which
type of CV template

to use for your CV ?
Original CV
The right CV template can be just as vital as the content itself. Make sure you choose the right CV for you. It is a crucial starting point.
Strong points of Original CV template:
Easy to read.
Simple structure for employer to read and discern.
More space to include your work experience (Summer jobs and Internships).
Adverse points of Original CV template:
Standard CV format which most candidates use.
Constrained to one A4 page.
Cannot be used for all fields.

Modern CV
The modern CV template is for those who need a complete CV template. Best suited for candidates seeking a career in a new field. These firms do not focus on hierarchy. Long-standing firms will demand more common CV's.
Strong points of Modern CV template :
CV is clearly designed. Recruiter is instantly interested.
Highlights key skills and competences.
Shows character traits. Focus on appearance.
Adverse points of Modern CV template :
Contains too many details.
Mastery of computer skills is a must.

What makes
CV Creator

stand out from the crowd ?
User Friendly Platform
Once you have created a CV and account, you will be able to modify your CV from your personal space. In addition, the template can be changed in an instant. CV Creator also plays close attention to the small details. They can make all the difference. Recruiters want specific types of fonts and layouts used in a CV. 
It's a time saver!
You often hear friends saying building a CV is a chore. That's because starting a CV from scratch is time-consuming. Not only do you need the content, you also need the format, layout and fonts to match. This process takes time and does not guarantee results. By using an experienced CV Builder, you save yourself plenty of time. This is where CV Creator plays a vital role! With ease of use, tailored CV templates and numerous options, it's a no brainer!
Ready to use structured CV
A CV Builder allows you to create a CV. However, to create a CV is not enough. Attention to detail is crucial. Small mistakes can be detrimental. A complete CV is only achieved once all components have been checked. At this point, send the CV in either PDF or Word Format.
CV Templates for Professionals and Students alike
Unlike many CV makers, we understand professionals and students have different requirements from their CV. Not only that, their CV's cannot be the same as they are at different stages in their respective careers. It is extremely important to have CV templates for students and CV templates for professionals. For example, a student will need a CV to apply for internships, summer jobs or apprenticeships. His CV will consist mostly of his academic background and achievements. Unlike a student CV template, a professional CV template will focus on an individual's prior career achievements. There is no one size fits all when it comes to creating a CV. This is why we cater for all kinds of scenarios by offering many types of CV Templates depending on your career development.
How to build your
CV online

?

Build a CV online is a simple and straightforward process. Notably, when you have all the required tools at your disposal. To create a winning CV, these elements need to be present.
Contact Details
Start your CV with your contact details. Always place these at the top of your CV. Employers only spend 6 seconds looking at a CV. Do not waste their time. Include personal details like your personal mobile phone number, email address and home address. Use a font that is easy to read. A recruiter should be able to read your details without guessing.
Personal Statement
An important element for a United Kingdom CV application is a personal statement. This small paragraph at the top of your CV serves as an introduction to your aspirations and achievements. Many employers are capable of making a decision based solely upon the personal statement. Make sure to analyse every word you use and respect the format. It should be no longer than 5 lines at best.
Professional Experience
Depending on what stage you are at in your career, your professional experience will differ. If you are a student, this paragraph will be quite small. Much more focus will be paid to your academic achievements. This paragraph is mostly for candidates who have at least 1 to 2 years of work experience. Each job position occupied, the company name, the time spent at the company and the main functions you occupied should be stated. The employer can pick up on any particular skill which can make you stand out from the rest of the crowd.
Academic Achievements
Just as important as your professional experience, academic achievements can provide a huge boost to a candidate's CV. Certain industries prefer work experience over academic qualifications so make sure you are up to date with all requirements from employers in your industry. Nonetheless, there is no doubt that a strong academic background is a major benefit that should be fully exploited on your CV. Every academic achievement should be enlisted as follows:
Name of Degree/Qualification/Masters
Name of Institution
Years of study
Grade achieved ( First Class Honours, Second Class Honours)
Core modules of your Degree
Key Skills
Skills are what every employer is seeking. The importance of demonstrating your skills to employers is crucial. You may be very good at analysing statistics, however, if this is not demonstrated on your CV, he will not be able to second guess. Make sure to showcase key skills learnt through your experiences. For example, for every work experience you have completed, list the 3 main skills that you have learnt or mastered. Demonstrate how these skills can be transferred to the new role you are seeking. This will show the employer you understand the role you are applying for and making it easy for him to decide.
Hobbies
A crucial element for any successful CV is the hobbies section. This is the most underestimated section of any CV, yet it has the power to take a mediocre CV to the top of the list. Hobbies are a great way for employers to determine what type of person you are in your free time. In addition, employers can relate more to candidates if they share the same hobbies. Companies want like minded people to join them. Hobbies are a great way of finding what they consist of.
What is the best format to choose for your CV ?
Make a CV in PDF format
At CV Creator, you are able to download any CV template you create through your account in PDF format. Creating your CV in the appropriate format is an essential requirement for applications. Firstly, companies very often specify which type of format they wish to receive your CV. Secondly, failure to meet the outlined criteria showcases a lack of attention to detail. By not respecting the requested format, you are very unlikely to get a response.  Advantages of a CV in PDF format:
Can be opened from any device with any operating system, making it very easy to read on the go with a mobile phone as well as a computer
A PDF document takes very little space on a hard drive, which means it is very quick to open up
Easy to sign documents in PDF format
Disadvantages of a CV in PDF format:
To edit PDF files is not free as you need to purchase Adobe Pro
Difficult to work with text on PDF files as they are perceived as pictures. The font can be mistaken if not already pre installed on Adobe.
Make a CV in Word Format
CV Creator likes to offer its clients as many choices as possible. This is why more than one format can be used to download your CV. The PDF format may be the most popular but the Word format is very close behind. Once more, it depends on the needs of the employer. Advantages of a CV in Word format:
Very straightforward to edit a document by using Word.
Printing a CV using a word format will ensure all formatting is respected
Word count and files are easy to send via Email or Linkedin.
Disadvantages of CV in Word format:
Sometimes too many options is not good. The number of features available on Word can be overwhelming.
Inserting images can be a real struggle. As much as it may seem easy to insert a picture, it is often a lengthy process to make sure it stays in the right format.